Guiding students toward a Christ-centered foundation while encouraging them to embrace their full God-given potential as they achieve academic and personal aspirations.
Cambridge Christian School believes in ministering to the total needs of our students based upon Biblical beliefs and practices. The guidance staff is available to assist students and families with academic achievement, college and academic preparation, student testing and assessment decisions, researching a career and college, and applying for post-secondary scholarships. Our goal is to work with each student to help them find colleges that are the best fit for them, academically, spiritually, socially, and financially.
COLLEGE PREP TIMELINE
College advising at Cambridge Christian is an individualized and personalized program that formally starts in the 9th grade. All of our students and their parents have access to advising appointments at any time. We offer grade specific evening meetings, 9th through 12th grade, once per year.
In addition, we strongly encourage parents of all juniors and seniors to sign up for individual family meetings at least once in the 11th grade and once in the 12th grade. Students and parents may schedule more than one appointment per year as needed.
Take a practice ACT. 
Take a practice PSAT. 
Work at adjusting to high school and do as well as you can in all your high school classes.
Participate in meaningful extracurricular activities where you can demonstrate leadership, commitment, and passion.
Consider meeting with your counselor to discuss your high schools and college goals.
Read as much as you can. Reading builds vocabulary and writing skills.
Take challenging classes and do well in them.
Take a practice ACT. 
Take the PSAT. 
Continue to participate in meaningful extracurricular activities and seek leadership roles in them.
Meet with your counselor to discuss the courses you will take in your junior year and the progress you are making toward your goals.
Read as much as you can outside of school.
Participate in summer enrichment programs in an area of academic, artistic or athletic interest.
Begin preparing for the SAT and ACT that you will take in your junior and senior years. Go to collegeboard.org and actstudent.org for information on studying tips.
Take a rigorous course load, including AP classes if you qualify. Students often consider this the most challenging academic year.
Meet with your parents and your counselor to discuss preparations for college applications.
Take the SAT and ACT.
Research colleges.
Attend college fairs and high school visits by college representatives, tour colleges and universities that interest you.
Continue to participate in extracurricular activities and expand your role within those organizations.
READ!
Consider carefully how best to use your summer. Summer enrichment programs, camps and pre-college experiences are excellent ways to explore careers or colleges of interest.
Begin doing a scholarship search. 
Grade 12
Continue taking a rigorous course load and doing well. Colleges are very interested in the courses you choose and how well you do in them.
Continue taking the SAT/ACT, if you need to.
Ask for help with your college essays and your resume.
Meet with your counselor to discuss your applications. Get all questions answered!
Submit all application materials before the deadlines.
Send test scores directly from the testing agency.
Starting on October 1st, submit the FAFSA (fafsa.ed.gov) to apply for financial aid.
Actively look for scholarships by checking with your counselor and registering with a scholarship search engine.
Revisit colleges if you need help making a final decision.
Send in enrollment confirmation for the college of your choice by May 1.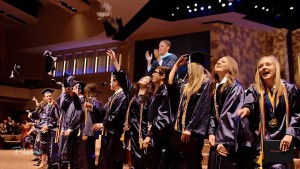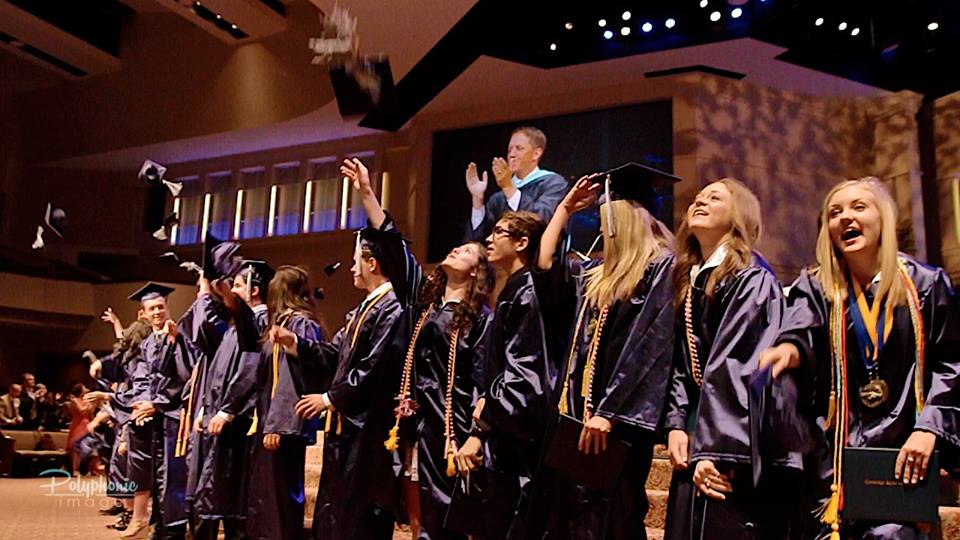 COLLEGE COUNSELING RESOURCES
Our college placement program starts in 8th grade and consists of a series of grade-level seminars to educate students and parents on the college admission process, including the roles of course selection and rigor, standardized testing, and extracurricular involvement, as well as individual meetings which tailor the college search and application processes to a student's needs and calling. Today's college admissions environment is more competitive than ever before. There is no one "best" school for all students.
TESTING
ACT and SAT standardized tests scores are a key factor in the college admissions process. CCS administers the PSAT NMSQT as well as a Practice ACT to 9th-11th grade students each Fall. The PSAT is a practice test for the College Board's Scholastic Aptitude Test (SAT). This test is also used in the junior year to select National Merit Scholars. The Practice ACT is administered for practice for the American College Test (ACT). The CCS Guidance Office tracks student test results year-to-year and can help direct students regarding which exam to pursue to maximize test scores.
The CCS Guidance Office recommends all juniors take both the SAT and ACT no later than early spring of the junior year and consider retaking the test they did better on using the remaining spring and late summer/early fall test date options in the senior year given college deadlines (as early as October 15/November 1).
Testing Links
Khan Academy: Free test prep provided by CollegeBoard
Preparation
Preparation is key! You would not expect an athletic team to win a game without practicing and you wouldn't ask actors to perform in a play without practicing! Since a large part of college admissions is based on college entrance exam scores, you must practice.
Most students need a little more structure for their "practice" rather than simply a self-paced program. If you're looking for a disciplined structure, contact the Guidance Office for a list of recommended test preparation organizations.
COLLEGE AND CAREER SEARCH
Scoir is a comprehensive college and career readiness solution for high schools that helps align student strengths and interests to post-secondary goals, and improve student outcomes. Scoir will be used in both the group college counseling sessions as well as individual meetings.
NACCAP(North American Coalition for Christian Admissions Professionals) developed BLUEPRINT as a resource for the Christian high school students.
Big Future
A College Board resource for college and scholarship searches.
YouScience
YouScience is an online tool that uses proven science and algorithms to assist students on a path of self-discovery. YouScience combines aptitudes and interests to match students with a personalized best-fit career path.
ON-CAMPUS COLLEGE CONNECTIONS
Students are provided opportunities to meet with different college and university representatives throughout the academic year on the CCS campus at the Christian College Fair as well as individual college visits. These visits allow students to establish strong connections with each college representative and to learn more about each institution.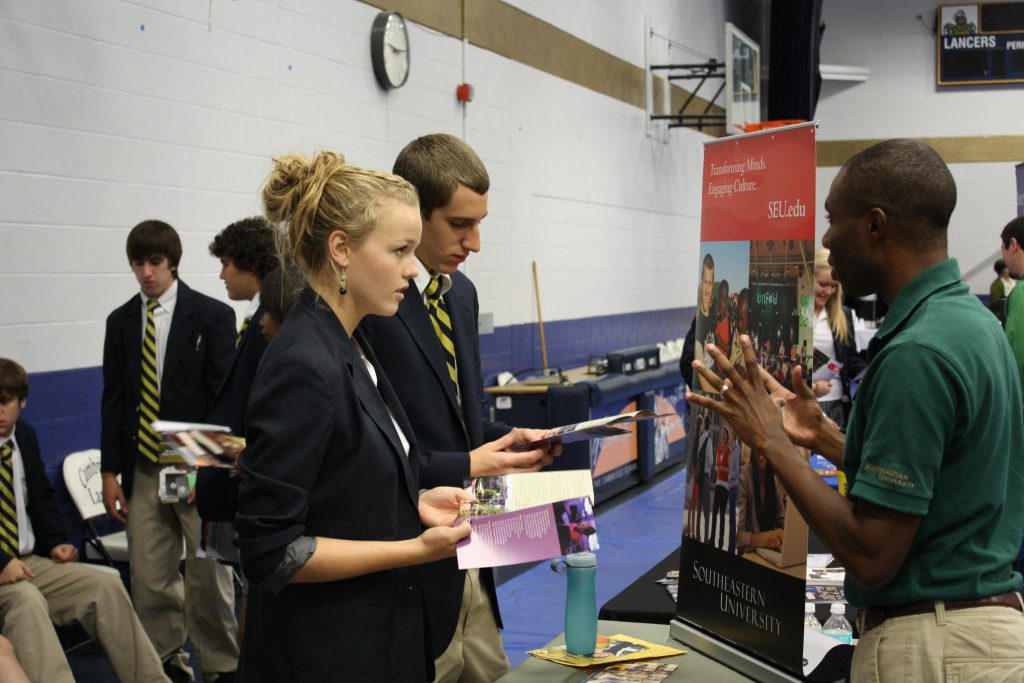 SCHOLARSHIPS & FINANCIAL AID
The Florida Bright Futures Scholarship Program, funded by the state of Florida, provides scholarships based on high school academic achievement. The program has different award levels, each with its own eligibility criteria and award amounts (see chart below).
| | | | | |
| --- | --- | --- | --- | --- |
| Scholarship | GPA | SAT | ACT | Service Hours |
| Florida Academic Scholars | 3.5 | 1330 | 29 | 100 |
| Florida Medallion Scholars | 3.0 | 1210 | 25 | 75 |
Application opens October 1st and must be completed by July post-graduation.
FAFSA is a free government website to apply for federal financial aid programs. The application opens October 1st and should be completed by each family.
The College Board's CCS/Financial Aid PROFILE is an online application that collects information used by almost 400 colleges and scholarship programs to award financial aid from sources outside of the federal government. After you submit your application, the College Board sends it to the colleges and scholarship programs you have chosen. Not all colleges and scholarship programs require the PROFILE application. Check with the ones you're interested in to see if they require it.
Scholarship Search Engines
GUIDANCE OFFICE FORMS
"You gotta go to know!" Visiting a campus for a few hours will tell you much about the college and your fit for the university. You will want to visit colleges during your sophomore and junior year of high school. Try to visit when school is in session to get a more accurate picture of the school.
Junior parents are encouraged to complete a parent brag sheet and submit it to the Guidance Office prior to junior meetings. The information provided helps our Guidance Office better understand your child and what you are looking for in the college search process. 
Juniors are encouraged to complete a junior survey and submit it to the Guidance Office prior to your individual junior meeting. The information provided helps our Guidance Office gain a better understanding of how God created you, so we can serve you best in the college admissions process.
FOR COLLEGE REPS
For directions to our campus, please use the following street address: 6101 N. Habana Avenue, Tampa, FL 33614
phone: (813) 872-6744
NACCAP and/or NACAC member schools are encouraged to visit Scoir to schedule a campus visit.
We ask that you are arrive at least 5 minutes before your scheduled visit so that you may check-in and obtain a visitor's pass at the main office located to the right of the chapel. A representative from the guidance office will come and meet you.