WELCOME TO HIGH SCHOOL
Cambridge Christian high school offers a rigorous college preparatory educational experience that is grounded in Biblical truths.
At Cambridge we are all about academics, relationships, and spiritual growth:
Academics
The academic program is designed to actively engage learners and inspire them to love learning. Small class sizes create safe learning environments where students are able to collaborate and develop as 21st century learners. CCS offers three programs of study designed to support and help meet student needs. Our college prep and honors tracks both provide students with courses tailored to advance their educational experience. We currently offer 14 advanced placement courses, 18 honor courses, and a variety of elective courses of study. In the fall of 2018-2019 we will be launching our new STEM diploma track program designed for students interested in engineering and life sciences.
Relationships
CCS is intentional when it comes to building strong authentic relationships. Our high school faculty is genuinely committed to establishing relationships with students and families to reflect Kingdom Education principles. Through this partnership students are supported and encouraged to discover their passions and talents as they purse God's will and purpose for their lives.
Spiritual Growth
Our greatest desire is to see students grow spiritually. Students participate in weekly chapel service and attend bible class every day. Advisory groups and class retreats also provide students with opportunities to grow spiritually. Once a year we have a spiritual emphasis week that is led by a guest speaker. Each of our classes is also shepherded by one of the pastors from our school community.
Our Lancer Life Experience
At CCS we understand the social challenges students face today, which is why we encourage our students to get involved. Annual events, traditions, class trips, clubs & organizations and J-Term week are all designed to positively engage students. One of our favorite weeks of the year is homecoming, and we take it very seriously. Daily homecoming activities provide opportunities for students to bond and work together to demonstrate school spirit.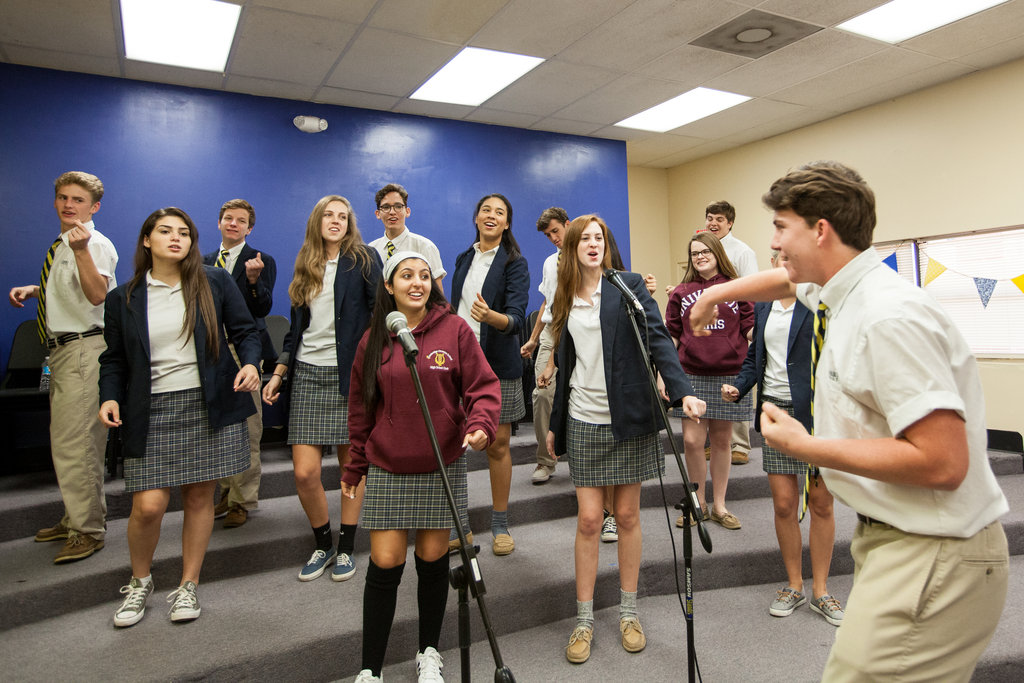 Traditions
Students enjoy grade level traditions throughout their high school years. Freshmen are blessed on the first day of school, sophomores enjoy "10 Day," and the juniors attend a fall fest. Juniors also participate in our passing of the torch ceremony and celebration that signifies the start of their senior journey.
The senior class enjoys several senior surprises, an on-campus breakfast, and themed lunches. Prior to senior chapel the seniors participate in a final senior walk through the campus in cap and gown. Senior chapel is then followed by an off-campus lunch and class celebration.
Class Trips
9thGrade – Keys Trip to Marine Lab
10thGrade – In-state college tour
11thGrade – Missionary trip
12thGrade – Senior class trip to NYC and upstate NY
Annual High School Events
Homecoming week (dress days, class competitions, pep rallies, homecoming game, and dance)
Class retreats
See You at the Pole and Cambridge Days of Prayer
Athletic seasonal pep rallies
Spring Choir Missions Trip
Academic competitions (Math, Speech, Spanish, Writing)
High School Honor Societies induction ceremony
High School awards night
Yearbook dedication and signing
Jr/Sr Prom
Baccalaureate
Graduation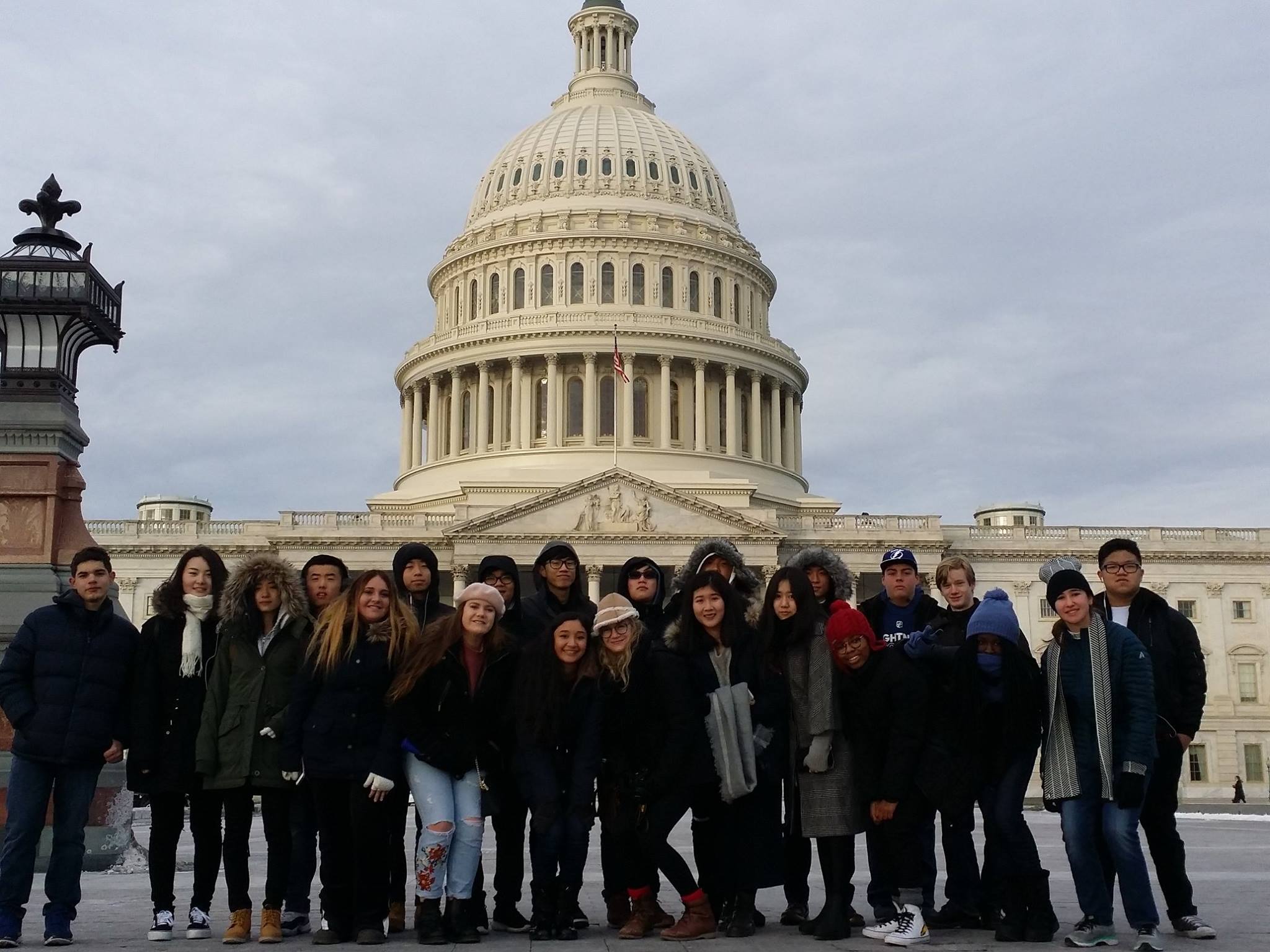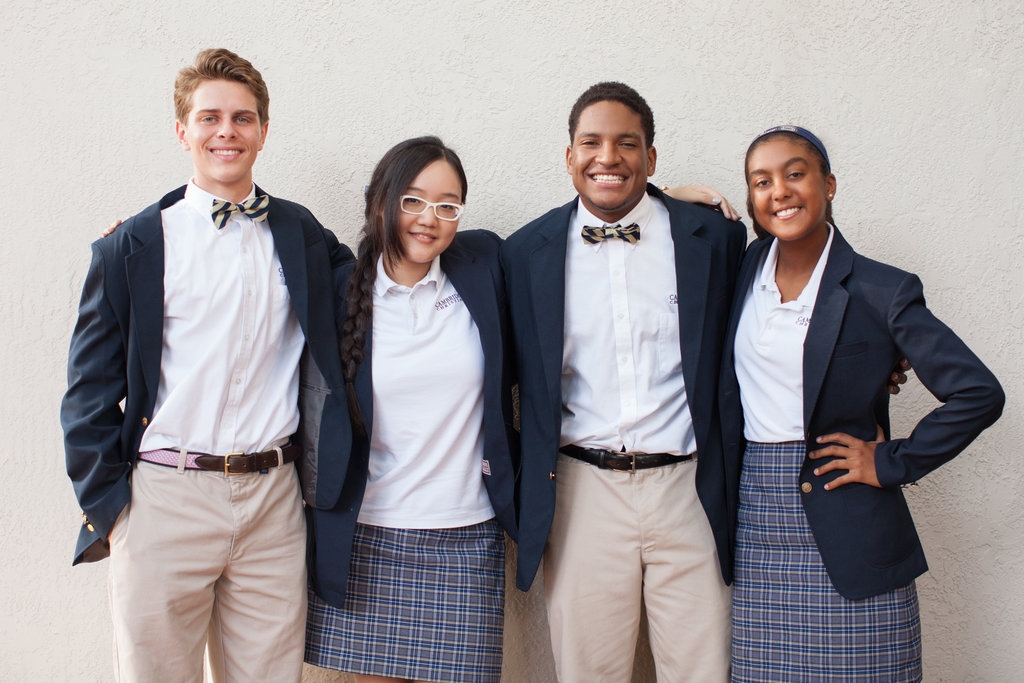 Advisory Groups
Our teacher-led Advisory Groups meet weekly. Advisors meet with students individually to discuss progress throughout the year and provide spiritual guidance. Groups will study and discuss various topics that challenge students to deepen their walk with the Lord.
Topics for the 2017-2018 school year:
August/September – Kindness
October – National Anti-Bullying Month
November – Thanks-living
December – Digging into Christmas
January – Priorities & Choices
February – Walk in love
March – Compassion
April – Under Pressure
May – Faith in Action
Honor Societies & Academic Clubs
Key Club (11/12) & Jr Key Club (9/10)
National Honor Society
Science National Honor Society
Spanish National Honor Society
French National Honor Society
Quill & Scroll International Honor Society
Mu Alpha Theta Honor Society
F.I.R.S.T. Robotics Team
Chess Club
Leadership Organizations
Student Leadership Institute (SLi)
Ambassadors
Student Council
Class Officers
Servant Leadership & Outreach
Each of the leadership organizations and honor societies adopt an outreach or service project every year.
French Honor Society – New Missions Haiti Shoe box drive
National Honor Society – Cambridge days of prayer
Spanish Honor Society – Collection of batteries for Puerto Rico relief
SLi – Oak Grove Elementary outreach
Ambassadors – CCS MS class retreats & small groups, See you at the Pole
Student Council – Thanksgiving Fundraiser
Key Club – Trinity Caf
Jr Key Club – CCS Early Childhood outreach
Mu Alpha Theta – Math Tutoring
Grade Level Class Retreats
Each grade level participates in a class retreat. Retreats are spiritually themed and organized by grade level officers, faculty advisors, and Principals. The senior retreat is the only overnight retreat.
Kingdom Identity is the theme for the 207-2018 Class Retreats.
12thGrade retreat – Christian Retreat Center
11thGrade retreat – First Baptist of Tampa
10thGrade retreat – First Baptist of Temple Terrace
9thGrade retreat – Grace Family Church Waters
Academics and Curriculum
At Cambridge Christian School our academic philosophy is focused on engaging students in the learning process through an active learning approach that is grounded on the truth of God's word. A Biblical worldview is the core/foundation for all academic courses. Our goal is to prepare students intellectually to engage the culture for Christ. We believe active learning is the vehicle that will inspire students to love learning and embrace their pursuit of academic excellence.
Each discipline contains core and elective courses of study, they are committed to engaging students through research based strategies. Curriculum is designed with the learner in mind and for the purpose of preparing students intellectually to engage the culture for Christ.
COLLEGE PREP
All of our students and their parents have access to advising appointments at any time. We offer grade specific evening meetings, 9th through 12th grade, once per year.
In addition, we strongly encourage parents of all juniors and seniors to sign up for individual family meetings at least once in the 11th grade and once in the 12th grade. Students and parents may schedule more than one appointment per year as needed.
CONTINUE ON TO COLLEGE COUNSELING!