Support Cambridge Christian School
Cambridge Christian School continues to grow…
continues to challenge itself.
Please join us as we continue to make a difference in the lives of students and families and make a change in the world, one Lancer at a time. Please consider a gift to the Annual Fund. During a time when reciting scripture is banned from public schools, your commitment to support CCS beyond what you already give in tuition and fees, enhances the exceptional learning and spiritual environment that we provide our students.
Your gift illustrates confidence in the value of Kingdom Education and your investment enriches the experiences of our students. Your gift will be put to use today, allowing you to see the difference your donation is making. Most recently, thanks to the generous support of our donors, we were able to make major upgrades to the school's wireless infrastructure and campus security.
As you consider a gift to the Annual Fund, think about what Ephesians 3:20 has to say, "Now to him who is able to do immeasurably more than all we ask or imagine, according to his power that is at work within us…" We are empowered by Christ to do Greater Things.
It is our hope that you will pray for CCS and sacrificially support us as we seek to make a transformational difference in the lives our students.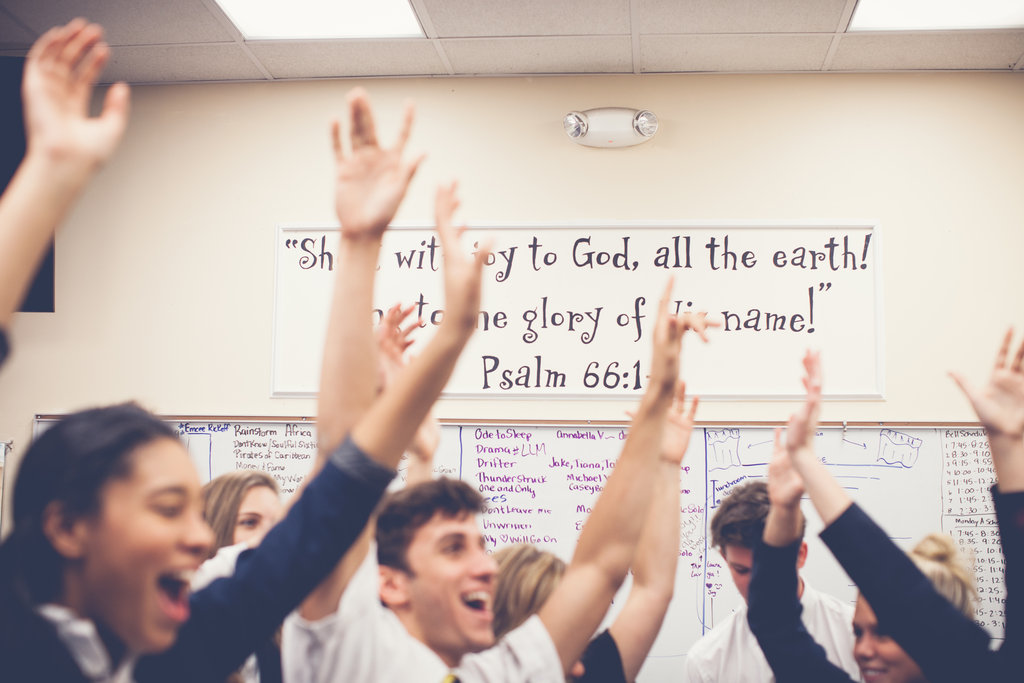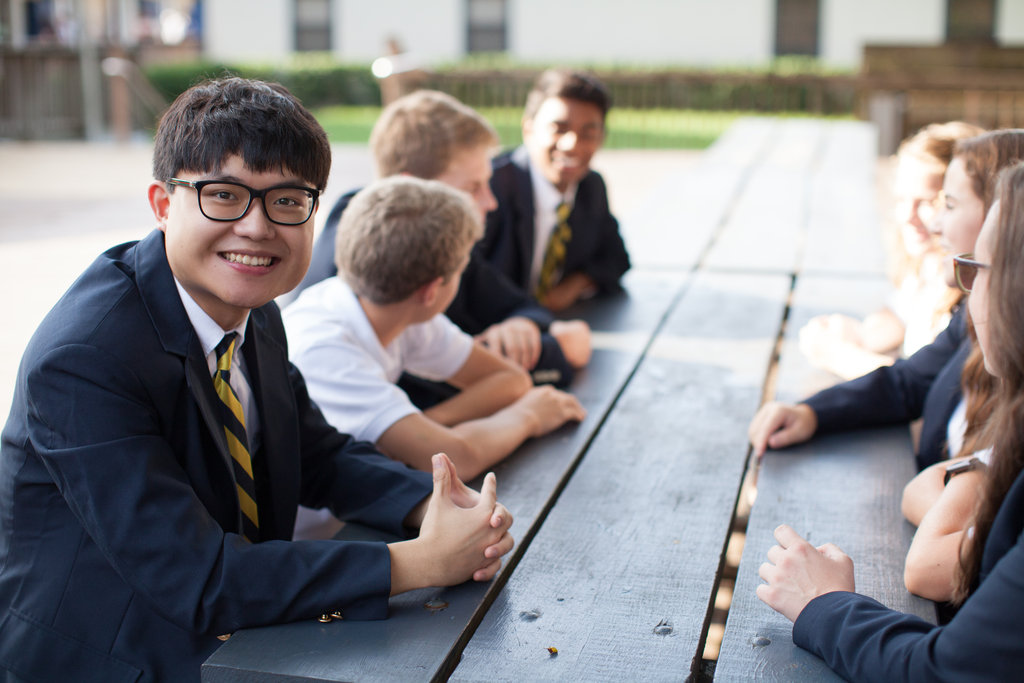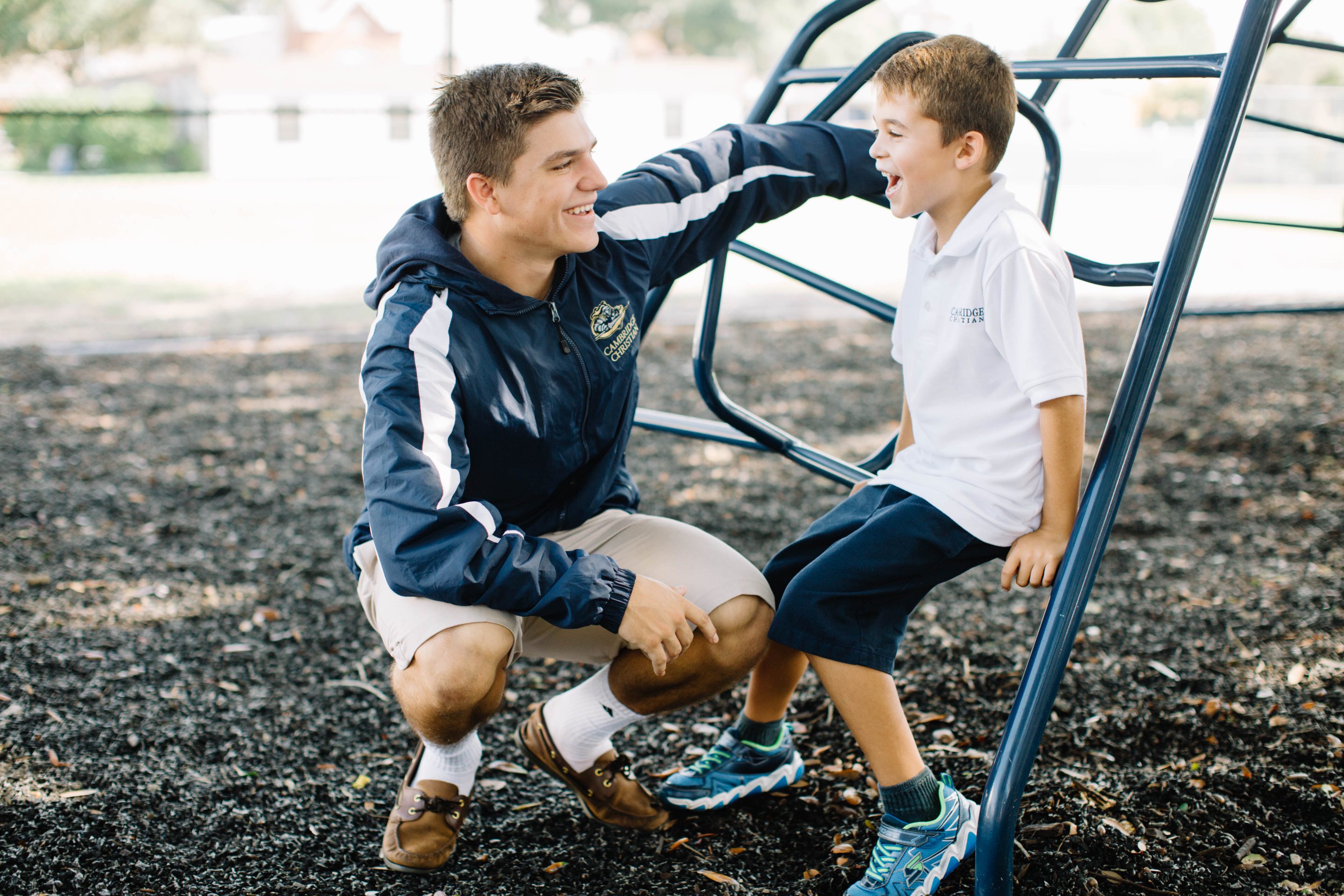 One Simple Way to Give - Multiple Benefits
Supporting Cambridge Christian School has never been easier. This secure online giving portal allows direct giving to CCS. You choose where you would like to help. Every gift makes a big difference!
When an individual expresses belief in the mission of Cambridge Christian School and invests in the CCS Fund, they are confirming their commitment to training the next generation of students using Kingdom Education principles.
Annual gifts from alumni, parents, grandparents and friends enhance the Cambridge Christian student experience by providing flexible support that permits investment in priorities throughout the year. Unrestricted giving in the CCS Fund has permitted CCS to establish itself as the premiere Christian school in Tampa Bay.
Every child should have the opportunity to receive a Kingdom Education: a life-long, Bible-based, Christ-centered education that leads him to Christ, disciples him in Christ and equips him to serve Christ. In America today, getting a Kingdom Education for your children is not free, but it is the most precious thing you can give them. Unlike a secular education which only prepares a child for college or life, a Kingdom Education is for eternity. Since your child will live forever, shouldn?t his/her education?
The tuition at CCS is among the best values for parents in the Tampa community. Yet for a number of our families, it is still an unreachable challenge without assistance. In order to grant access to a Kingdom Education at CCS for more families, the school began a Tuition Assistance Program. This program provides financial assistance to families who need help managing the tuition.
It is our hope and desire that no family would fail to reenroll based solely on financial need. Therefore, CCS encourages families and businesses that God has blessed to give to the CCS Moses Fund so that other families can attend. All gifts are tax-deductible.
Cambridge Christian School enriches students imaginations through an extensive fine arts program that offers classes in vocal and instrumental music, theatre and visual arts. These classes seek to add dimension to the talent and skill base of our students, providing them the opportunity to explore their artistic talent while learning the fundamentals. Cambridge Christian School is a supportive environment for students who have yet to discover their artistic flair and for those who simply want to try something new.
Opportunities to perform for their peers and community abound. The annual school talent show features individual talent for students in Kindergarten through 12th Grade. Each spring, Upper School students stage a major Broadway musical that showcases vocal, dramatic and orchestral performances, as well as extensive staging, set design and choreography.
The Cambridge Christian School Athletic Departments chief end is to glorify Christ in every aspect of our athletic endeavors while using the platform of athletics to:
Teach the Principles of Winning
Exemplify Christian Morals and Values in our Community
Achieve Maximum Physical, Moral and Spiritual Character Development
Mentor Young Men and Women to Deeper Walk with Jesus
Cambridge Christian Schools athletic program has built a tradition of sportsmanship and winning. Cambridge Christian is blessed to feature one of the most comprehensive and successful athletic line-ups in the area. The Lower School intramural and physical education programs are designed to lay a strong foundation. Our youngest students may participate in a variety of sports offerings weekly throughout the school year in the intramural program.
Middle School sports are available for students in grades 6 through 8. Team sports at this level offer the opportunity to compete locally while building skills and confidence in young athletes. Sports offerings include football, volleyball, soccer, golf, cross-country, tennis, basketball, cheer-leading, baseball, softball and track and field.
Varsity sports are open to our Upper School students and include a wide range of choices throughout the year. We have been blessed with outstanding student-athletes and we have assembled one of the area?s strongest coaching staffs.
Our athletes have earned individual honors including All-State, All County, All Conference and District Player of the Year. Our athletes are regularly recognized for outstanding accomplishments by local media such as the Tampa Tribune and St. Petersburg Times. Many Cambridge Christian School student-athletes have gone on to compete at the NCAA Division I, II and III levels as well as the NAIA and Junior College level.
What are planned gifts?
Planned giving, or gift planning, is a method of supporting CCS that enables donors to make larger gifts from their estate than they could otherwise normally make from their income alone. While some planned gifts provide a life-long income to the donor, others use estate and tax planning techniques to provide for CCS in ways that maximize the gift and/or minimize its impact on the donor. Whether a donor uses cash, appreciated securities/stock, real estate, artwork, partnership interests, personal property, life insurance, a retirement plan, etc., the benefits of funding a planned gift can make this type of charitable giving very attractive to both the donor and CCS.
For specific, commonly asked questions on planned gifts, or gift planning in general, please call our Advancement Office at 813-872-6744 or email us here.
Endowments
What are our endowment funds?
Endowment funds are gifts that keep giving. The funds are invested by CCS and the proceeds generated by the investment are used to support CCS's teachers, curriculum and students. The school recently partnered with the National Christian Foundation and formed the CCS Foundation for the purpose of receiving and investing endowment funds for the long term growth of CCS. Please consider establishing a named family or individual endowment.
Watch a special 'Thank You' message from all of our Lancers:
Legacy Business Partners
Thank you to these business partners that consistently support Cambridge Christian School with their services and enable us to focus our resources on educating your children! Please click on their logo for more information about their companies.